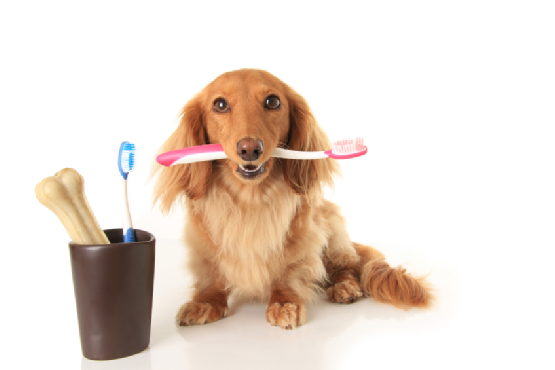 Regular dental prophylaxis (dental cleaning) is essential for preventing periodontal disease in our pets. Studies show that 85% of adult pets have periodontal disease. Chronic periodontal disease can lead to damage of the kidneys, liver, and heart. Taking care of your pet's teeth can lead to improved overall health. Maplebrook Pet Care Center strongly recommends a dental cleaning every year to fully assess your pet's dental health. This anesthetic procedure involves several essential steps providing the best dental care. Along with yearly cleanings we also recommend daily at home dental care.
Steps involved in dental prophylaxis:
Ultrasonic dental scaler is used to remove plaque/tartar
Each tooth is evaluated for signs of infection, fractures/chips
A dental probe is used to evaluate the health of the gum tissue and to measure any gingival pockets that may be forming around the tooth
Dental xrays are utilized to evaluate any lesions occurring below the gumline and as an aid in dental extractions
Any diseased teeth are extracted
A polisher (similar to what your dentist uses to polish your own teeth) is used to smooth out the surface of the tooth and prevent plaque/tartar from forming
A thorough oral exam is performed to evaluate the rest of the oral cavity checking for any abnormal lesions such as masses
Optional- application of Oravet, a dental sealant used to prevent the formation of plaque/tartar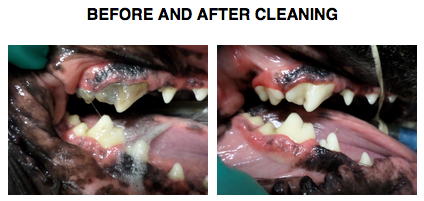 Patient with periodontal disease. Patient immediately following dental cleaning.
This video from the American Veterinary Medical Association has great information about dental care for your pet! Please copy and paste link into your browser: